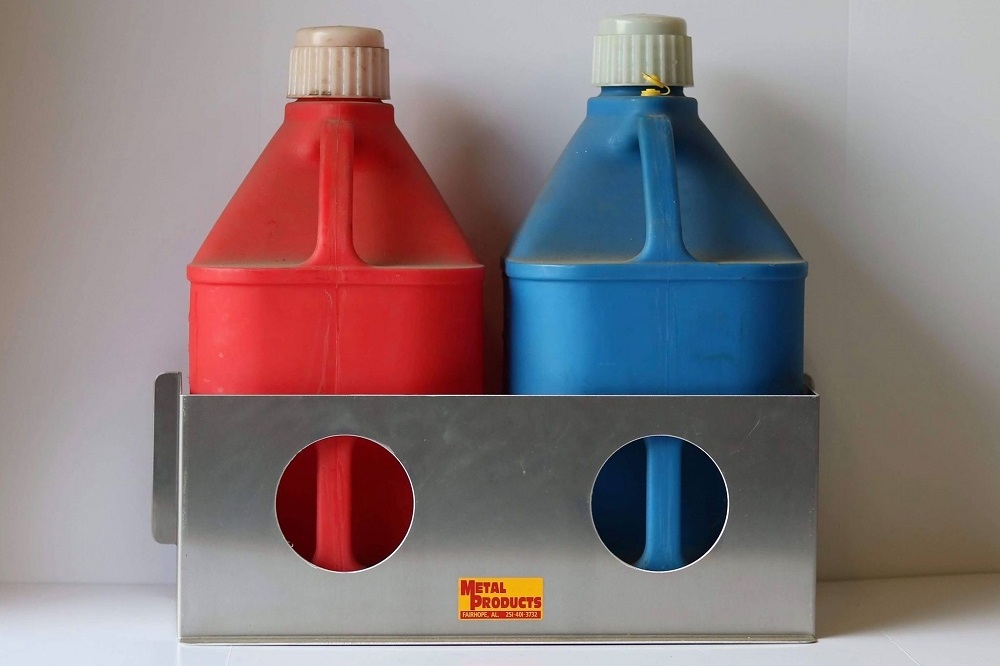 Fuel Jug Rack
These fuel jug racks take up very little space in your trailer and are designed to keep your fuel jugs secure in almost any situation. They are available in 2, 3, and 4 bay racks.
2 bay, R102, 23.5"W x 9"H x 11"D

3 bay, R103, 35"W x 9"H x 11"D

4 bay, R104, 46.2"W x 9"H x 11"D
We offer laser cutout emblems instead of the circle cutouts and if you need a unique amount of bays to hold your fuel jugs, please specify the details in the form below. We will request an image and size for the laser cutout emblems. We will provide a rendering to be approved before the rack is made.