Jr. Door Cabinet with Roll Towel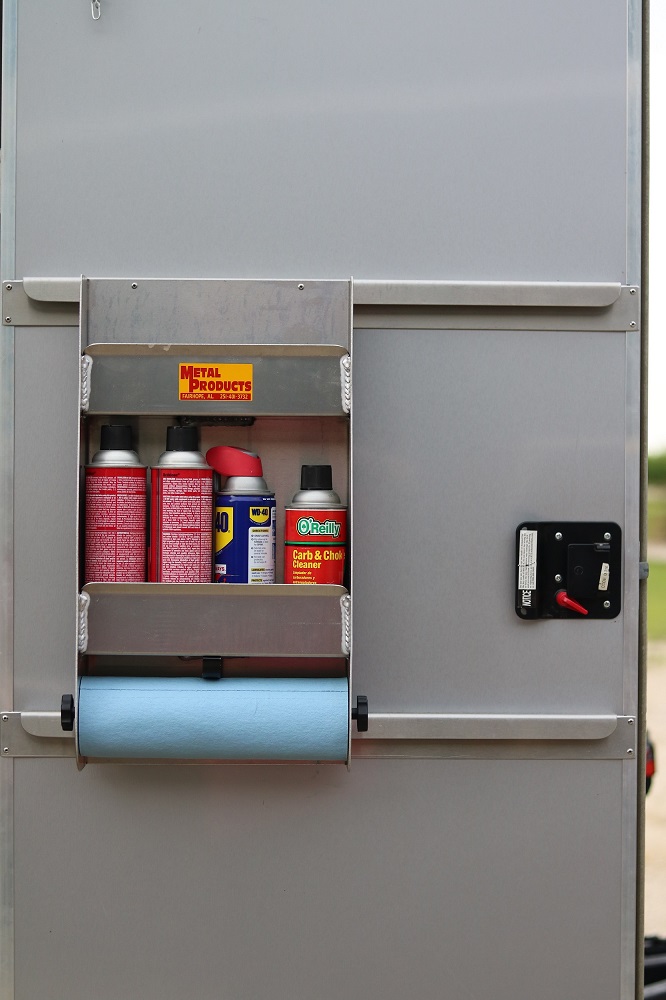 Jr. Door Cabinet with Roll Towel
If you like the Door Cabinet but do not have enough space for it, choose the Jr. Door Cabinet. It has 2 trays perfect for your supplies and a single paper towel holder. You can always be sure this is in arms reach without it taking up too much space for our other trailer accessories.
C-101J, 13"W x 21"H x 5"D
If you would like to inquire about a custom cabinet, please complete and submit the form below.